With Bitcoin reaching new all-time highs and major news breaking almost every day, it seemed like a good time to examine some of the most common bitcoin myths and misconceptions about the world's first cryptocurrency, determine their validity, and correct the record. This guide is for you if you believe, for example, that Bitcoin's value is "based on nothing" or that it is too volatile to have any real-world application. To get to the truth about the world's most popular cryptocurrency, we're separating fact from bitcoin myths— without avoiding legitimate risks.
While it is true that some people purchase Bitcoin as a speculative investment in search of high returns, this does not imply that Bitcoin is a bubble. Bubbles are economic cycles that are distinguished by unsustainable increases in market value. They eventually burst when investors realise that prices are far in excess of an asset's fundamental value. Bitcoin has been likened to an infamous early speculative bubble: the 17th century Dutch "tulip mania." Speculators drove up the price of some tulip varieties 26-fold in 1637. The bubble lasted six months before collapsing and never recovering.
Over the past 12 years, Bitcoin has gone through multiple price cycles, recovering each time to reach new highs. Boom and bust cycles are to be expected with any new technology. For example, at the end of the dot.com era in the 1990s, Amazon stock plummeted from around $100 to just $5, only to become one of the world's most valuable companies in the following decades.
Another popular bitcoin myth is that critics claim that Bitcoin isn't useful in the real world or that it's mostly used for illegal activity if it is. Neither of those statements is correct. Bitcoin has a long history of being used to make payments to anyone in the world without the need for a bank or payment processor in the middle. Major institutional investors are increasingly using it as a gold-like hedge against inflation.
While Bitcoin is not backed by a physical asset such as gold, neither is the US dollar or almost any other modern fiat currency. Bitcoin is hardcoded to be scarce, which contributes to its resistance to inflation. Inflation can occur with fiat currencies when large quantities are created, diluting the existing supply.
Bitcoin Myth #4: Bitcoin will be soon replaced by a competitor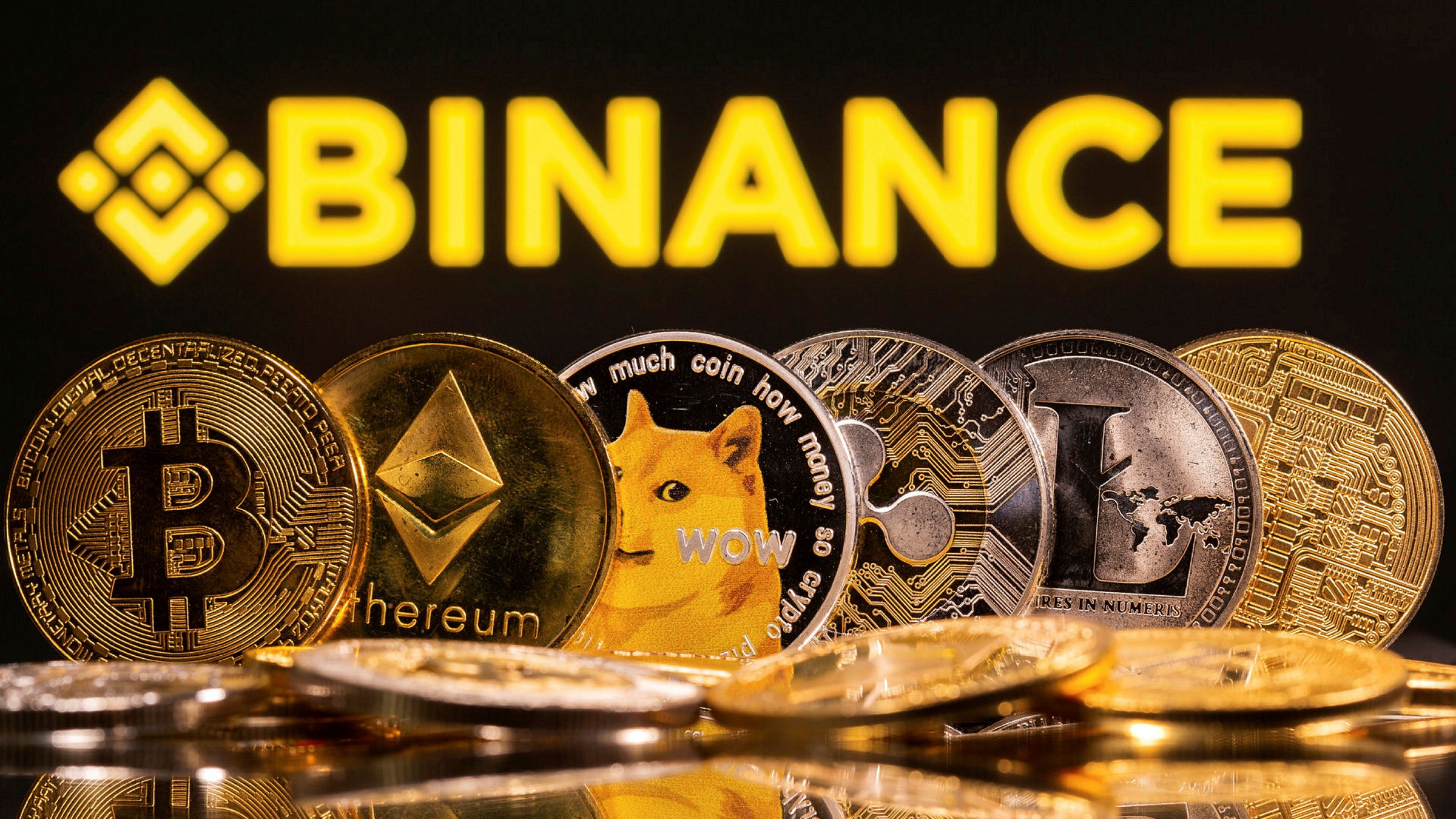 Bitcoin was the first truly successful form of digital currency. And, despite the fact that new cryptocurrencies have long promised to overtake Bitcoin through new features or other advantages, none have come close.
Despite the creation of thousands of competing cryptocurrencies over the last decade, Bitcoin has always been and continues to be the most valuable cryptocurrency by market cap by a wide margin.
It's also the most popular, accounting for roughly 60% of the crypto market.
Bitcoin's "first-mover" advantage, as well as the purity of its mission as a decentralised and open currency, are among the reasons.
That isn't to say that competitors aren't welcome to give it a shot. Bitcoin is decentralised, which means it is run by a global community of miners and nodes rather than a centralised authority.
For example, suppose the underlying architecture of Bitcoin needs to be changed in order to add new functionality, features or to protect against a newly-discovered bug. In that case, the community can initiate a fork to upgrade the network.
In order for the upgrade to be approved, a majority of the community must vote in favour of the change. This enables Bitcoin to adapt and evolve as needed, as evidenced by the Segregated Witness ("SegWit") upgrade in 2017.
Because the software is open-source, developers who are unable to achieve community consensus can create a hard-fork of the Bitcoin blockchain and create an entirely new cryptocurrency. For example, Bitcoin Cash was created in this manner, but no Bitcoin clones have come close to replacing the original.
Bitcoin Myth #5: Investing in Bitcoin is equals to gambling
While Bitcoin's price has fluctuated significantly over the last decade, this is expected in a young and growing market. Bitcoin's long-term value has steadily increased since its genesis block in 2010, with a market cap exceeding $1 trillion (as of February 2021; see the current market cap). And, as Bitcoin has matured, a strong regulatory framework in countries around the world has aided in attracting a wave of institutional investment (Tesla, hedge funds).
There is a fundamental reason for a Bitcoin investor to believe that the value of their holdings will rise — whereas you know the odds are stacked in favour of the house in a casino. Of course, there is no guarantee of future performance or results, but Bitcoin's long-term trendline has been upward over the last decade.
Dollar-cost averaging is a popular investing strategy for reducing the impact of volatility, in which you invest a fixed amount every week or month regardless of how the market performs. In a positive trendline environment, this strategy typically produces positive returns regardless of volatility.
Bitcoin volatility appears to be decreasing. A recent Bloomberg analysis compared Bitcoin's recent bull run to the 2017 boom — and discovered that volatility is significantly lower this time. Why? The rise of institutional participants, as well as the general stabilising effect of cryptocurrency "going mainstream."
The inclusion of Bitcoin or any other cryptocurrency in your investment portfolio is determined by your circumstances, risk tolerance, and investment time horizon. And, while Bitcoin has steadily risen in value over the last decade, it has also experienced significant downturns. Investors should exercise caution when navigating volatile markets (and consider working with a financial advisor before making major investments).
There has never been a hack on the Bitcoin network. Its open-source code has been thoroughly examined by a plethora of security experts and computer scientists. Bitcoin was also the first digital currency to solve the double-spend problem, ushering in the era of "trustless" peer-to-peer currencies. Furthermore, all Bitcoin transactions are final.
Many misconceptions about Bitcoin's security stem from attacks on third-party businesses and services that use Bitcoin rather than the Bitcoin network itself. High-profile hacks of early Bitcoin companies with flawed security procedures (such as the one that hit the early Japan-based exchange Mt. Gox) and occasional data breaches (such as the one that impacted users of the wallet provider Ledger) have caused some users to doubt Bitcoin's security.
Since its inception in 2009, Bitcoin's core protocol has operated securely and with 99.9 per cent uptime.
A massive amount of computing power is used to secure the network. And the miners that power the network are distributed globally, with nodes in over 100 countries, ensuring that there are no single points of failure.
Another popular bitcoin myth is that bitcoin mining consumes a lot of energy. However, determining the environmental impact is difficult. For starters, all aspects of the digital economy necessitate the use of energy. Consider the entire global banking system, including the energy required to process bank transactions and power office buildings, ATMs, local branches, and other facilities.
According to recent research conducted by the New York-based fund Ark Investment Management, "Bitcoin is much more efficient than traditional banking and gold mining on a global scale."
Renewable energy sources power a significant portion of Bitcoin mining (including wind, hydro, and solar). According to the Cambridge Bitcoin Electricity Consumption Index, the actual figure ranges from 20% to more than 70%.
"Bitcoin's environmental footprint currently remains marginal at best," the Cambridge researchers concluded.
It is even possible to argue that the economic incentives inherent in Bitcoin mining are driving sustainable energy innovation, as miners constantly seek to increase profits by lowering their electricity costs — in a world where renewable energy is quickly becoming the cheapest option.
Related Blogs