Looking for the best Christmas gift ideas for tech lovers?
The thrill of finally opening your presents on Christmas morning to admire the coolest, newest, and most useful tech products is unparalleled. Whether it's brand new phone accessories, gaming systems, or gadgets you didn't realise you needed, these gifts make the holidays exciting. The latest releases and updates to the best gadgets provide a glimpse of the future! But if you find it difficult to keep up with what's new and useful in the world of technology, we've got you covered.
Whether you're shopping for technophobes or tech-elites, there's something here for every friend and family member on your list—and at every price point, no less. After seeing these fun gifts, the holidays this year will be charged with childlike excitement and energy.
Are you sick of pondering what to get your loved ones for Christmas? We can all agree that thinking of a unique and cost-effective gift is a more difficult task than actually purchasing the gift. But, as always, we've got you covered with our Christmas gifting guide 2021.
Christmas Gift Idea #1: Zebronics Zeb-Warrior 2.0 Multimedia Speaker
These multimedia speakers are powered by USB, have a modern design, and have RGB LED lights. They improve the audio experience by making it more immersive and enjoyable. You can also connect them to any other device using an AUX cable.
Christmas Gift Idea #2: Logitech H111 Wired Headset
These noise-cancelling headphones include a microphone and are extremely simple and comfortable to wear. The ultra-soft foam ear cushions keep your ears comfortable for a long time. Furthermore, the microphone can be rotated up to 180 degrees. It also effectively cancels out all surrounding noise. There is an audio jack for connecting the headphones to any device and talking comfortably.
Christmas Gift Idea #3: Zebronics Zeb Wonderbar 10 USB Powered 2.0 Computer Speaker
These USB-powered speakers have a wide frequency range. They have RGB lights, volume controls, and a port for a microphone or headphones. The best part is that they can be used in two ways: as a horizontal soundbar unit or as a vertical 2.0 speaker setup. They are light and suitable for any decor.
Christmas Gift Idea #4: FineArts Full Panel Laptop Skins Upto 15.6 inch
Another good gift idea is a laptop skin (up to 15.6 inches), which appears quirky and fun. It is simple to install and remove, and it leaves no residue or gum behind. It is long-lasting, waterproof, dustproof, and scratch-resistant. This laptop skin is made from eco-friendly inks and is intended to give one's laptop a customised and more personal appearance.
Christmas Gift Idea #5: boAt Xtend Smartwatch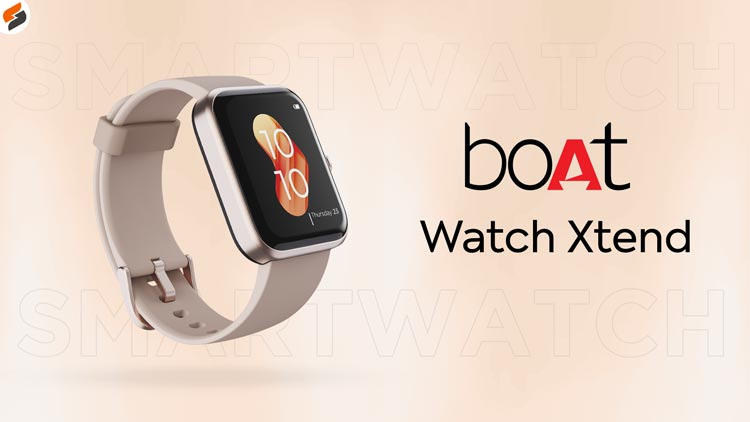 This 1.69-inch smartwatch has a large square colour LCD display, a round dial, and a capacitive touch experience. You can use the built-in Alexa voice assistant to set reminders, alarms, take notes, and more. It can also monitor one's overall health by monitoring oxygen levels, heart rate, sleep cycle, and other factors.
Christmas Gift Idea #6: HDLiang Mini Printer
This mini printer can be paired with a device via Bluetooth or USB. It works with both Android and iOS. It has a wireless BT 4.0 connection. The mini printer comes with a plethora of fonts and themes to make one's photos look stylish and fun. This pocket printer is eco-friendly and does not require ink cartridges because it is equipped with advanced thermal printing technology. It can print photos, labels, messages, lists, records, and QR codes, among other things.
Christmas Gift Idea #7: Echo Dot (3rd Gen)
This speaker can be controlled by voice and can even be operated from a distance. It can be used as a stand-alone speaker or to connect to other devices via Bluetooth. The built-in Alexa can control your phone, play music, pay bills, get news and weather updates, and more.
Christmas Gift Idea #8: boAt Rockerz 375 Bluetooth Wireless in-Ear Earphones
These earphones are ideal for gamers because their quick switch beast mode offers low latency infused with spatial 3D audio, removing any distractions during gaming sessions. They have a 10-hour battery life after only 10 minutes of charging. They have Bluetooth v5.1 technology and a smart voice assistant.
Christmas Gift Idea #9: JOKIN 3 in 1 Portable USB Type-C Wireless PowerBank Travel Charger
This travel charger has a 6700mAH lithium-polymer battery and two USB ports, one of which is USB-C. It is compact and pocket-friendly, allowing you to charge your devices while on the go. Long-dormant technology stores battery power.
Christmas Gift Idea #10: Amtidy U99 UV Sanitizer for Smartphone
This utility device sanitises items without the use of liquid, heat, or chemical substances. As a result, in just five minutes, it can safely disinfect your mask, smartphone, glasses, keys, and other tools. Microorganisms found in the gap can even be destroyed by ultraviolet light. It has a built-in charging port and can thus charge and sanitise the device at the same time. It is both certified and safe to use.
Christmas Gift Idea #11: Gift cards
Have you run out of time to find the perfect gift? A gift card can still be obtained online. In fact, gift cards and vouchers are ideal for those difficult-to-shop-for loved ones. You avoid the embarrassment of giving them a gift they don't like, and you avoid the stress of deciding what to get someone.
Christmas Gift Idea #12: Disney Plus subscription
If you're looking for a gift that will please the entire family, a Disney Plus subscription is an inexpensive option that you can get in a pinch. You can relive your childhood by watching Disney's classic animated films, or you can quickly turn on Frozen or Moana for the kids. In addition, every Star Wars film is available in 4K HDR, as are the vast majority of Marvel and Pixar films. All of this for less than the price of a monthly Netflix subscription.
Buy the subscription from here
Christmas Gift Idea #13: Secretlab Gaming Chair
We believe that the Secretlab Titan and Omega are among the best gaming chairs available, so why not get the gamer in your life the best seat in the house? These chairs are fantastic because they are soft and comfortable, and you can make numerous adjustments to ensure the chair feels just right. If you need more space, the Titan has a larger seat than the Omega, and both are available in a variety of colour combinations.
Christmas Gift Idea #14: Ember Smart Mug
The Ember Mug will always provide you (or your loved ones) with the perfect sip. It's a clever mug that keeps hot drinks at your preferred temperature for up to one and a half hours, allowing you to savour every last sip. The Ember app allows you to set the ideal temperature for your mug, and notifications are sent to your smartphone when the drink is ready. It's the ideal gift for someone who frequently prepares a hot beverage in the morning and then promptly forgets about it.
Christmas Gift Idea #15: Nanoleaf Shapes
Smart light bulbs are probably familiar to you, but the Nanoleaf Shapes can light up your wall with bursts of moving colour. The kit was originally only available with Hexagon panels, but Triangle and Mini Triangle kits have recently been added. These shapes can all be combined to form your own puzzle – perhaps you want it to be perfectly symmetrical or snaking around the room in an abstract design. And, while it may sound intimidating, the double-sided sticky pads make setup a breeze.
Christmas Gift Idea #16: Instant Pot Duo Nova
Do you know a great home cook? Consider giving them this multi-purpose pressure cooker as a gift. This one appliance serves multiple functions: it's a pressure cooker, a slow cooker, and a rice cooker, not to mention a steamer, a sauté pan, and a yoghurt maker. That fills the role of several different appliances, freeing up valuable counter space. On the device, you'll also find a number of pre-set programmes, allowing you to cook exactly what you want with the press of a button.
Wrapping It Up
It's that time of year once more. The festive season has officially begun, with cold weather and streets lit up with stars and decorations. However, just as the world was beginning to open up and recover from the Coronavirus pandemic, a new variant of the virus resurrected panic and delayed everyone's plans to return to normalcy.
Nonetheless, we are here, surviving the pandemic in the hope of a better world. While there's no denying that the last few months have been difficult for many of us, we should look on the bright side and cherish those who are important to us. With the holiday season in mind, we've compiled a list of tech items that you can give to your loved ones for Christmas or New Year's in 2021.
If you believe we have left something out of our list, please let us know in the comments section below.
Latest Blogs