More content creators are needed as a website grows in size. There are more iterations of editing in content pieces as a result of this. This adds to the complexities of collaborative or synchronised working. While there are still helpful tools for this, such as Google Docs and grammar checkers, publishing content on websites remains highly time-consuming.
In the following sections, we will explain what collaborative editing is, why it is helpful to you, related use cases, challenges for WordPress publishers, and how to succeed with WordPress Collaborative Editing. If you need to publish a lot of content on your WordPress site, this article will come in handy.
What is Collaborative Editing?
In terms of content collaboration, as in our case, it could be defined as a group of people working together to make a single write-up (or the work to be published) flawless.
Let's break it down with some examples. Do you work with Google Docs or Sheets?
Unlike an offline Word Document or Sheet, multiple people can work on the same document at the same time. They can view, edit, comment on, and download documents based on their privilege levels.
Note: Because most publishers now use shared documents for collaboration, we will only discuss online collaborative editing in this article from now on.
Collaboration Use Cases
Document-related online collaboration is advantageous for both small and large organisations. It can be used in a variety of situations, including:
Discussion and Editorial Reviews
The majority of content creation teams have several levels of editorial setup. This means that one or more people will create the content, which will then be edited, discussed, corrected, checked, and published by a different group of people.
Offline documents serve no purpose and only complicate matters for those involved in this case. Collaborative editing, on the other hand, is a game-changer.
To stay in sync, teams can use dependable online collaboration tools. Similarly to how emails are exchanged when editorial work progresses, people can use mentions to send notifications via the tool's app or email.
Frequent and Simultaneous Editing
Not only will collaborative editing benefit content audits, but it will also benefit documents that require frequent editing by one or more individuals. Everyone, whether two or ten, will be able to see and edit in real-time.
Many content managers and marketers rely on collaborative Excel sheet editing when working with multiple writers or resources.
Version Control or Change Tracking through Multiple Devices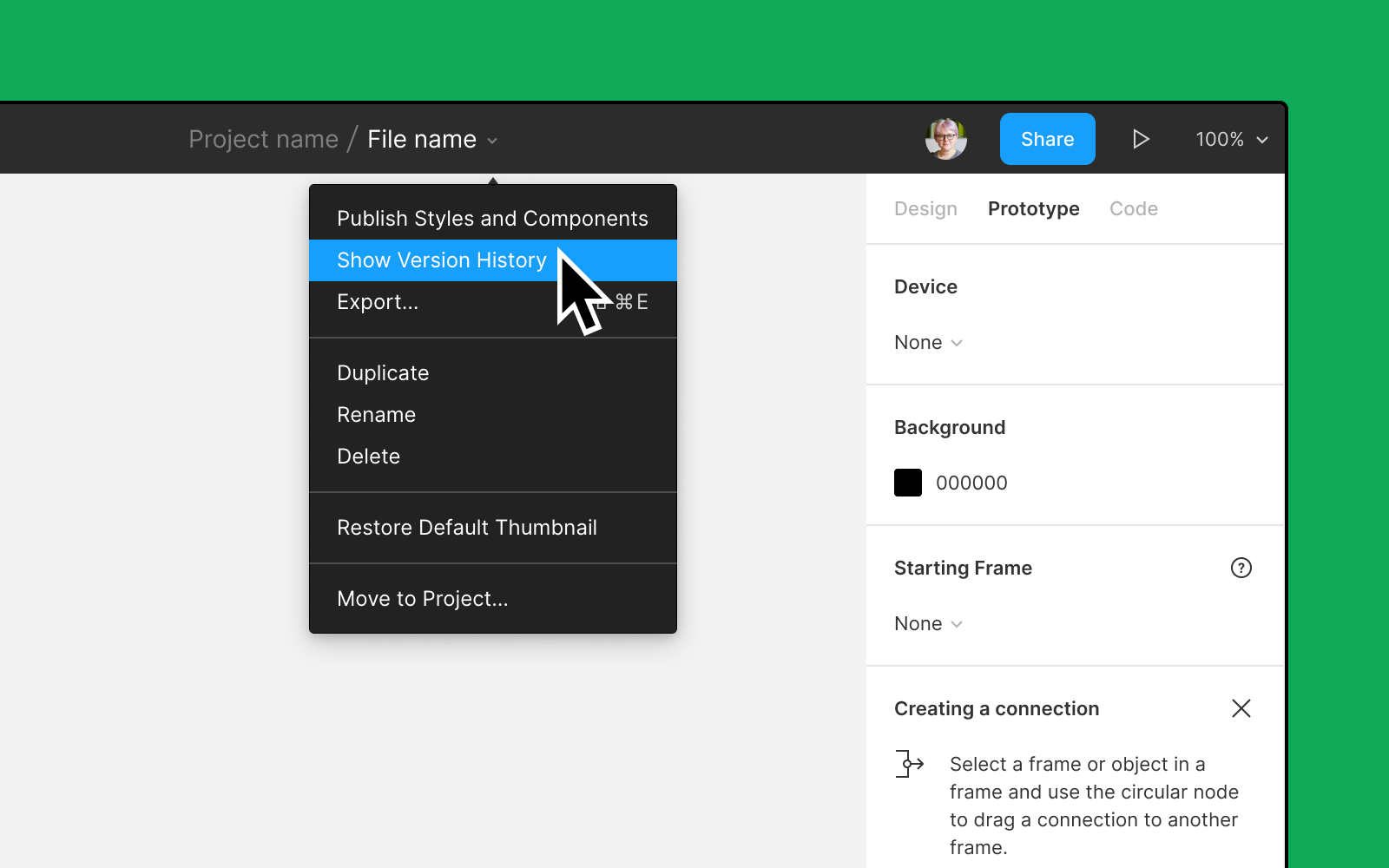 It's not just that individuals can't (or won't) use collaborative editing. In fact, many people use collaborative sharing to keep track of their work. Collaboration tools, after all, are excellent at version control.
By utilising the practice of collaborative editing, one can make their work/documents available in real-time for multiple devices. This way, you won't have to worry about mobility or safety, and the chances of data loss/theft due to physical device damage will be greatly increased.
Benefits of Collaborative Editing
Now that you know where you might use collaborative editing, let's talk about the benefits it has for teams and individuals.
Real-time Sharing and Collaboration
In contrast to offline documents, which are shared when you choose, collaborative editing allows you to make changes and share comments with all authorised people. As a result, team members can handle issues more quickly and have more fruitful discussions about specific pieces of your content.
Data Security
To view or edit content, most collaboration tools require authorization. This protects your data and collaboration. For example, Google Docs requires a Google / Gmail log-in to make changes or collaborate, assuming you've properly set the edit privileges.
Accountability
Collaborative editing tools track each person's changes, ensuring accountability for all of your collaborators. This will later allow you to discuss the pertinent points with the appropriate person without becoming confused.
Time and Effort Saved in Editing and Communication
It could be difficult to exchange words about the content without using the collaborative editing feature. The same is true for document collaboration, as we explained earlier in the article when defining the term "collaborative editing."
When using online collaboration, the time and effort put into the process can be significantly reduced.
Anywhere and Anytime Availability of your Data
When your team or you alone use online document creation and sharing solutions for work, you can ensure cross-device availability without compromising data security. Simply log in to the relevant account and begin working from wherever you are.
Collaborative Editing Challenges in WordPress Gutenberg
What is the goal of your content creation?
If it's for WordPress, you've probably already encountered a slew of issues with the otherwise effective Gutenberg Editor. Even after utilising various collaboration and communication tools, things may appear to be tiring at times.
People are generally concerned about the following issues when contemplating collaborative work:
Security and Collaboration Issues Because of Link Sharing
If you do not directly enable collaboration for your documents, you must use an online collaboration tool in your editorial process. After that, the content must be entered into your WordPress Editor, i.e. Gutenberg.
In this case, before we proceed, please respond to the following:
What do you do when you need to share a document with multiple people but don't know their email addresses or user names?
Isn't it possible to create a link for sharing the document with view-only or editing rights?
You can see the edits made and the users associated with them, but you can't deny that link-sharing can sometimes bring unauthorised and avoidable people onto your documents, giving them more access rights than they should have. It undoubtedly poses a risk to the security of your content.
Cumbersome process of Collaboration
Now that you're aware of the security risk to your website's content, you can educate your team on how to avoid it. However, there is another, more serious issue that cannot be avoided and must be addressed differently.
It is a complicated editorial process for publishers or content creators.
Assume you wrote an article in Gutenberg for your organization's website, and it is being reviewed by your team. How will you distribute it?
You can either share the document's link within your WordPress dashboard with other users, or you can share the content separately in the document, copying it from the created page.
Following that, the content will go through an editorial process, including multiple iterations and commenting sessions, before being published.
Another option is to create a shareable document with collaboration features and then follow the same editorial procedure as described above.
After the final audit, you'll have to add all of the content back into the Gutenberg Editor, search engine optimises it, add images, insert captions, append meta-descriptions, and do everything else before finally publishing it.
Leveraging Collaboration in WordPress – Best Solutions
Without a doubt, WordPress is an efficient and user-friendly CMS. However, it is easy to conclude that it is not very capable of editorial collaboration and other related tasks. Because of its adaptability and extensibility, we can always expand its capabilities to meet our needs.
These plugins will be useful for editorial work in WordPress Gutenberg:
User Role Editor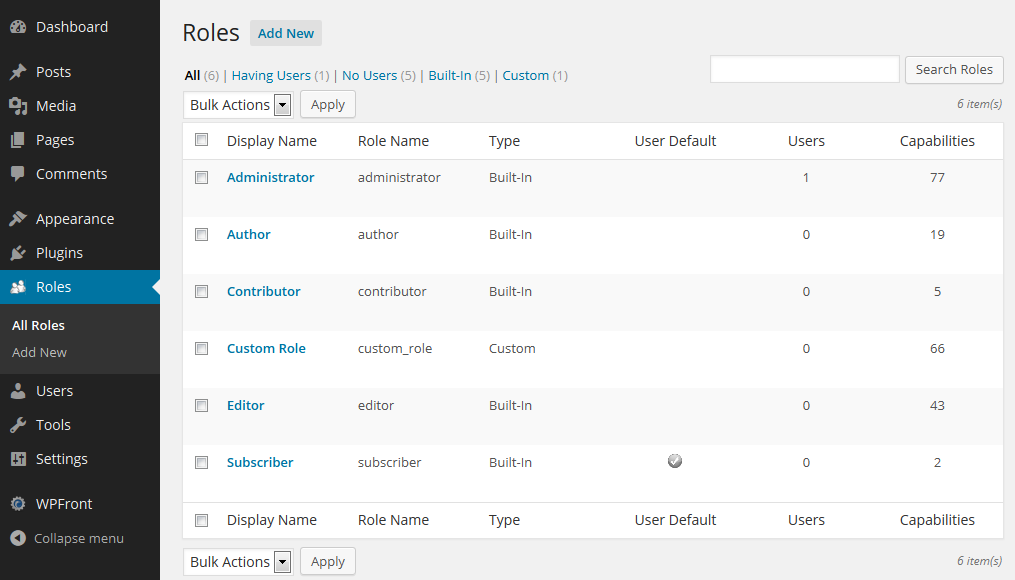 This plugin allows you to manage the capabilities of the users on your WordPress website. Though it does not directly address the collaboration issue, it is certainly useful in that it allows publishers to allow multiple users to work on the same web page/blog post.
When we talk about 'user rights,' they are no longer limited to generic 'read,' 'write,' 'delete,' and 'edit' permissions, but have a much broader scope. There are over 300 permissions that can be enabled and disabled for each user role. You can also hide or show specific user roles as needed.
The User Role Editor Plugin is also useful in multi-site environments.
However, the main disadvantage remains. It cannot be used for commenting, i.e. for "true collaboration."
TranslatePress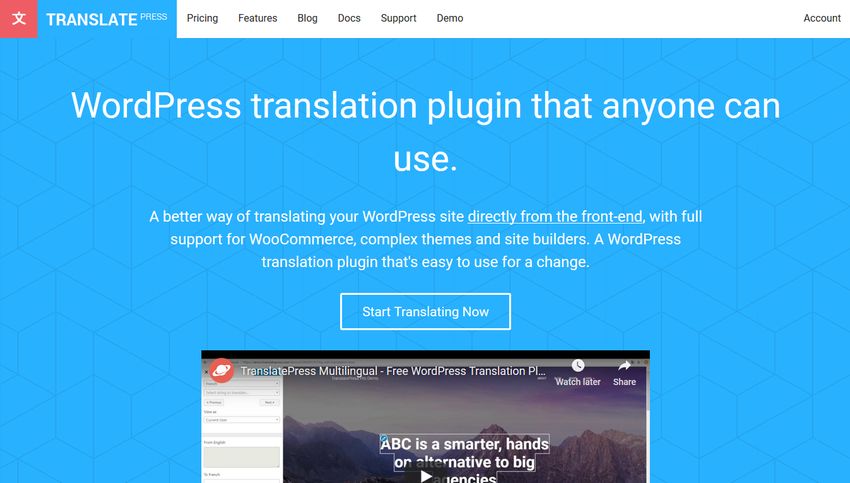 Human translation is always preferable if your website is in multiple languages and you want to ensure the quality of translations. However, doing so in numerous generic reads is not a good idea. So, give the TranslatePress plugin a shot.
It allows you to translate each section of your website's pages one at a time. The plugin stores these translations locally on your server, ensuring that your data security is not challenging.
Multicollab
Multicollab is an excellent plugin that will enable Google Docs-like capabilities in your WordPress Gutenberg Editor. The plugin also adds an activity centre to your editor pages, allowing you to track all of the activities on a specific page at once.
You and your authorised collaborators can use this plugin to add comments, reply to comments, mention others, delete comments, and edit comments. It is still a one-of-a-kind collaboration solution for WordPress publishers.
Multicollab will be a very easy aid to adapt to, with interface elements similar to Google Docs. Your editors, collaborators, creators, and other user roles will be given the same collaborative editing privileges as WordPress-assigned privileges for the post/page being edited.
This plugin is currently free to use, and you can easily get a live Multicollab demo before installing it.
Wrapping It Up
The WordPress Gutenberg editorial process is time-consuming, but it is necessary for content quality auditing and management. To make things easier, website owners should look for reliable collaborative tools, such as the ones listed in this article. The right synchronised working aid will reduce editorial and publishing efforts for content managers, marketers, publishers, creators, and site owners.
Related Blogs