Have you ever been stuck in traffic?
Indeed you might be!!!
As you know these days, the increasing traffic is one of the major problems that every one of us faces daily while going to the office, school or for other works as the number of private vehicles is increasing among the population due to some of the poor services of public transport.
But in this new digital era, this problem has been solved.
Have you heard about ride sharing services?
If not!!! Then you are at the perfect place. Today we are going to discuss some of the best ride sharing apps that will make your travel comfortable and fast.
So, a ride sharing service can better be described as an arrangement between the car owner and the person who provides the pick-up location with the desired destination via an app or website. Ride sharing is an environmentally conscious way to get around. Sharing the car with others reduces emissions and helps avoid traffic delays.
If you're interested in ride sharing, you may be curious how you can find rides or how you can turn your regular ride into a carpool?
Benefits of Ride Sharing Apps
Do you have any idea about the benefits of ride sharing?
Suppose you don't have any idea about this, then no need to worry. We've come up with the benefits of ride sharing. Let's have a look at its benefits,
Ride sharing is quite an eco-friendly service.
Ride sharing leads to a decrease in traffic jams.
Ride sharing is a cost-effective service.
Ride sharing provides convenient transportation.
5 Best Ride Sharing Apps
Are you looking for the best ride sharing apps?
Then your search will end here!!!
We've created a list of the best ride sharing apps that will ease your ride. You can choose the best as per your requirements.
Best Ride Sharing App #1: Lyft
Lyft lets users inquire about a lift. Any driver needs a DMV check and a background check before he can get started. At the end of the journey, the app asks the passenger to pay with the saved credit card details. Some cities run on a donation basis rather than a fixed fee so that a better driver could gain a little more.
Lyft provides a variety of vehicles to pick from, including average-sized Lyft cars and bigger Lyft Plus cars, perhaps best remembered for the bright pink moustaches that once decorated the grills of the cars of its drivers.
Best Ride Sharing App #2: Wingz
The peer-to-peer mobility network business began with airport transport services and then went on to ride sharing services in other areas of the cities. At present, Wingz has access to over 16 metro areas and 22 airports. 
Moving a step further, the ride sharing app allows the passenger to book a ride up to two months in advance from the airport, and Wingz does not add any hidden charges or surge charges on top of that.
Best Ride Sharing App #3: Uber
Uber pairs passengers seeking rides with drivers depending on the passenger's phone's GPS location. The apps provide the passenger with contact information for the driver and a text when the driver arrives. 
Uber can quote fares and accept credit card payments. To rate how far the ride went, the passenger will leave a rating. One aspect that separates Uber from many other ride sharing apps is that there are tiers so that consumers can order, increasing comfort for daily vehicles, taxis, SUVs, and black cars.
Best Ride Sharing App #4: Gett
In contrast to Uber and Lyft, Gett, the Israel-based ride sharing application, previously referred to as GetTaxi, has a pales user base. The program serves more than 100 cities worldwide, especially in the U.K. And Israel. Still, lately, due to legislation and a need to reinvest in the corporate transport market, its small presence in the United States has shut down. 
However, via a collaboration with Lyft, Gett consumers in the States can also request trips and allow customers to order Lyft cars through the Gett app. A selection of travel options, including both conventional cabs and limousine services, can be ordered by users overseas.
Best Ride Sharing App #5: Curbs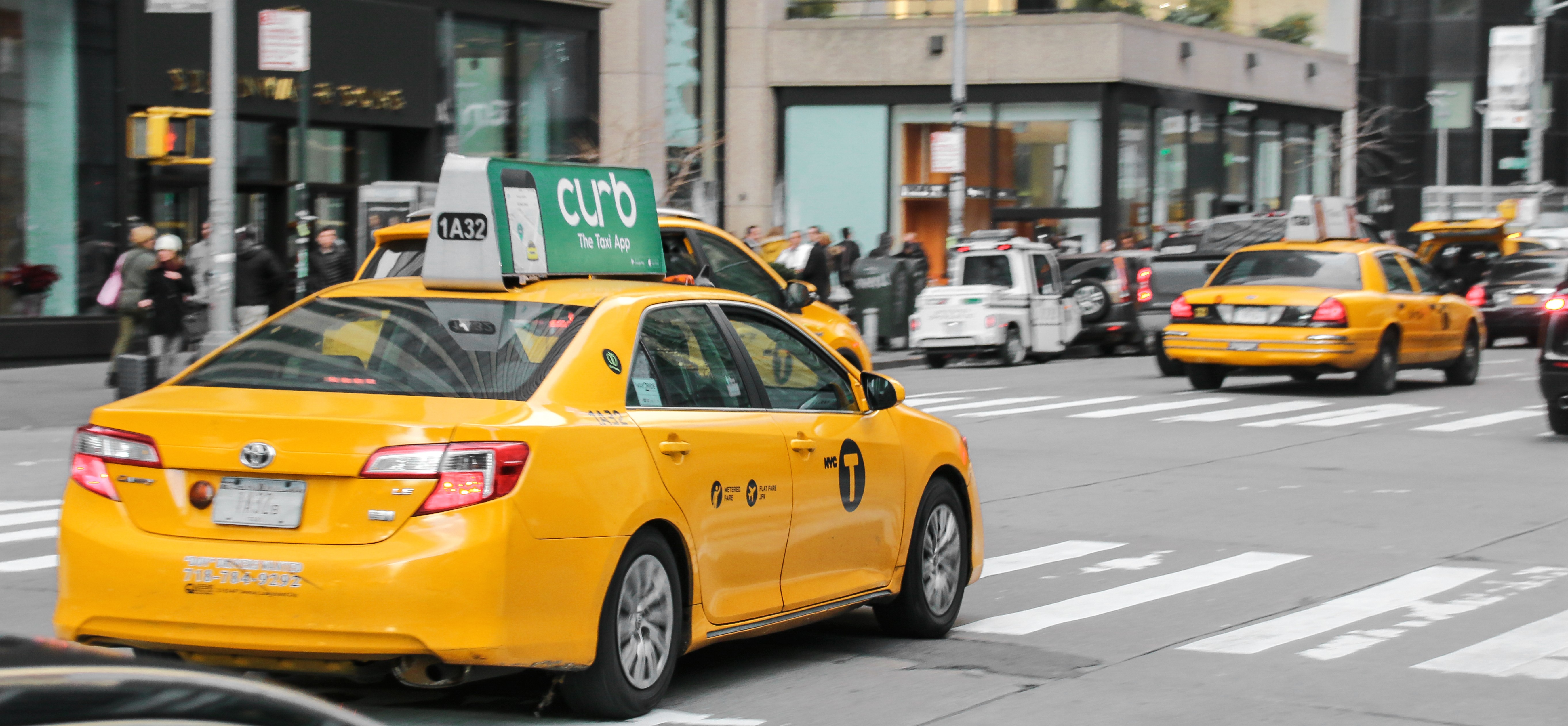 Another awesome ride sharing app that does not implement spike pricing is Curb. Verifone Systems, a corporation involved in delivering electronic payment transfers and value-added services, purchased Curb. 
In 65 US cities, such as New York City, Boston, Philadelphia, Chicago, Los Angeles, and more, the car-sharing service has more than 50,000 taxi fleets.
Wrapping It Up
Ride sharing services not only save you cash and reduce private car traffic; they also provide an eco-friendly solution. That's why these best ride sharing apps providing inner-city and outstation commutes are worth considering.
Latest Blogs