To be sure, project management software has become a must-have for teams of all sizes, and with good reason. Continue reading to see why they are so vital to businesses, and we'll reveal the finest free project management software.
Today's procedures have far too many levels, and it is critical to pay close attention to details.
Management efficiency is the baking powder to your productivity pie, whether you're huge in business or just starting out. Attentive and proactive management will result in a growth surge that will propel your firm to new heights.
A fast-paced world, on the other hand, necessitates quick-thinking management and leaves no room for error. Managers would be foolish to rely on any service or software to handle all of their work properly in one spot when their firms are operating a slew of initiatives.
This is where project management software enters the picture.
What is Project Management Software?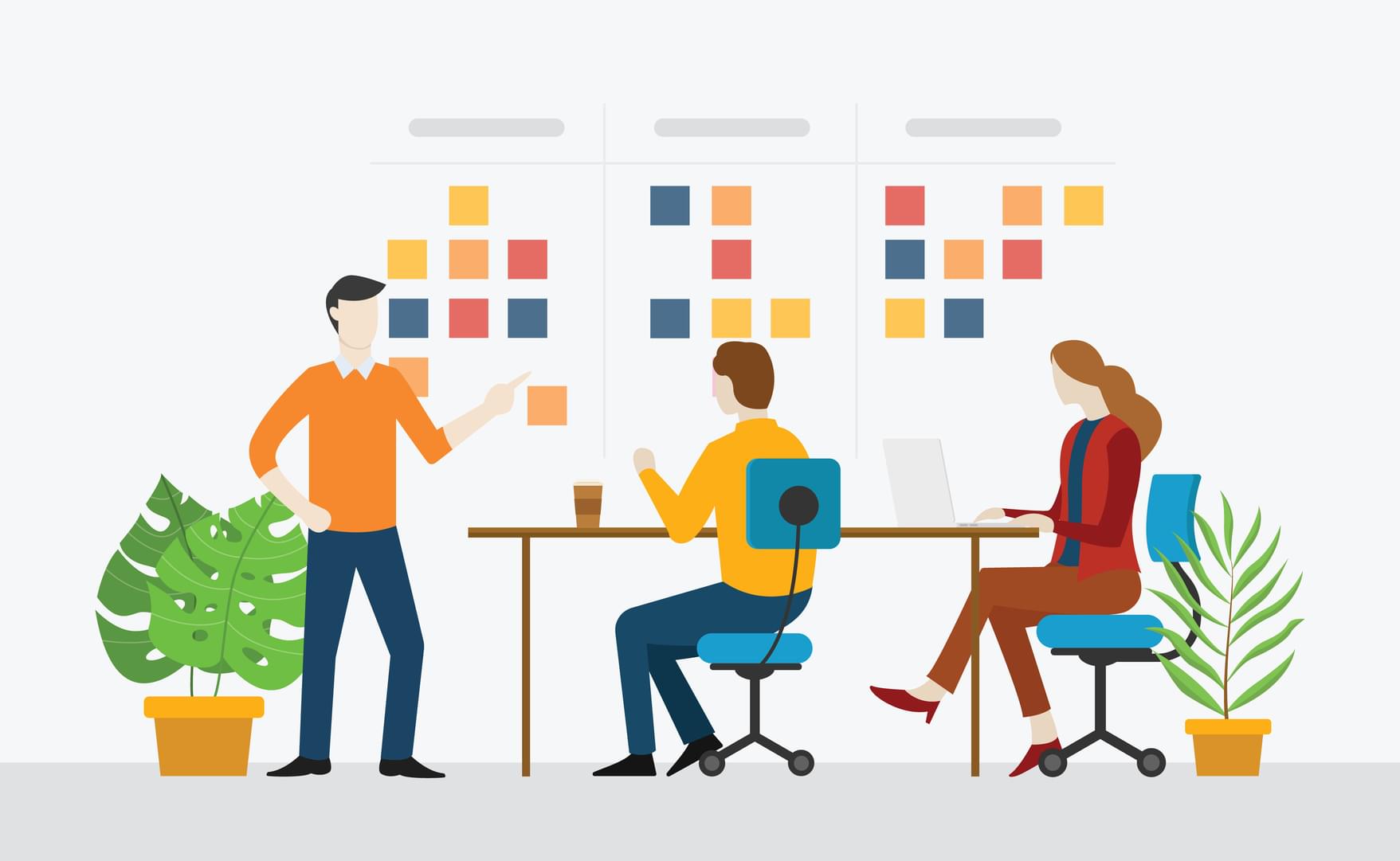 Project management software assists project managers in managing their projects efficiently while ensuring optimal use of time and resources. These software solutions also enable managers to provide administrative services, allowing them to verify that all staff are doing results-oriented tasks.
With so many tasks centred on a single project, projects frequently miss their deadlines and budgets, resulting in lower-than-expected ROI.
This arises because there is a lot of back and forth between teams in a project. You must keep everyone informed of what is going on, whether you need to change your productivity techniques or assign extra duties to assist you meet your objectives. Furthermore, you must ensure that everyone has been allocated the appropriate number of responsibilities and that no one is overworked or underused.
Cost, time, and resource management are all three critical areas of project management that managers must consider. Extra expenses or ill-timed outcomes are not appreciated by any customer or firm.
With so many details to remember, project managers and even team members cannot rely just on their own memory.
Functions of a Project Management Software
Free project management software provides a wide range of features and functionalities. These are some examples:
1. Collaboration
Project management software enables teams to engage in real-time, eliminating the need for members to send several emails if they have a question or want their supervisors to assess their activities.
These software solutions also allow team members to quickly access any papers or information they may require. Some additionally allow you to include metrics and charts that indicate the development of teams and employees' work.
2. Schedule and Plan
You may plan out the whole course of your project with project management software. You may decide how many resources you'll need and who you'll need to work on your project.
You may also pin high-priority jobs so that they are completed first, without having to rearrange all other work around them. Furthermore, project management software solutions may be very useful in creating goals and estimating the amount of time and money required to accomplish the project.
3. Monitoring
Every procedure in a project is like an open book using project management software. All tasks, resources, and time have been assigned, and everyone has access to that information.
This is why, if you're using PM software, monitoring is a piece of cake. Nothing can escape the notice of a manager, which leads to increased accountability on the part of the employee.
4. Resource Management
Projects typically require four major types of resources: equipment, money, digital assets, and materials.
Project management software helps you see where all of your supplies have been assigned. In this manner, you can always observe when your supply needs to be replenished or if more efficient management is necessary.
5. Budget Management
Each project is allocated a cost, as well as contingencies and profit. Managers must complete projects in such a way that the cost never exceeds the budgeted amount.
Project management software assists you in efficiently controlling expenses by giving weekly or monthly reports so that you are constantly aware of whether or not you are correctly managing your budget.
We've compiled a comprehensive list of the top free project management software to help you make an informed decision.
List of Best Free Project Management Software You Must Explore!
Let's go through each piece of software one by one and see which one is ideal for your company!
1. Zoho Projects
Zoho Projects is an online project management software by Zoho that is used by over a million enterprises. Small firms are frequently advised to use this software. When it comes to set up, it's smooth and simple.
Some key features include:
Employees can use timesheets to track their billable and non-billable hours.
Gantt charts are visual representations of timetables and the amount of time assigned to the various activity.
It interfaces with services such as Zapier, Dropbox, Slack, Zoho CRM, and others.
Zoho is an excellent free project management tool!
2. Jira
Jira is a project management software used by agile teams that are rated highly on Finances online.
Among the important aspects are:
Choose a processor to construct your own based on your needs.
Integrate your workflow with any other development tools you may be utilizing, such as Confluence or Bitbucket.
You may use real-time changes to plan, track, release, and report on your project.
Jira has a decent mobile UI. Hence it is recommended for big and remote teams working across several geographical areas.
3. Teamweek
Teamweek is a simple team planning software that is suited for teams who want to focus on workflow planning and collaboration.
Among the important aspects are:
You may keep clients up to date by sharing your project timetable.
Provides a daily summary of each team member's task so that management is aware of what they are doing.
Integrations with Slack, Github, Chrome, Mozilla, and many more services allow you to import tasks.
Teamweek is an excellent free project management software since it is highly intuitive and straightforward to use, and it gives amazing workflow overviews with the assistance of color-coding.
4. OpenProject
OpenProject is a program that has a wide range of functions and can help you complete your full project from start to finish. This free project management software includes functions such as project planning, time tracking, problem tracking, cost reporting, and budgeting.
Some key features include:
Timelines are shared to allow for smooth communication.
Distribute your product roadmap to clients and stakeholders and solicit comments on your strategy.
It employs kanban and agile boards, as well as Scrum.
OpenProject excels in bug tracking, providing QA managers and testers with a platform for capturing, categorising, and prioritising defects.
OpenProject is an open-source project management software with extensive capabilities that are ideal for agile teams. There is also no chance of data loss while switching to new tools.
5. Paymo
Paymo is an all-in-one project management software that incorporates planning, scheduling, time tracking, communication, resource management, financial management, and many other features.
Among the important aspects are:
You may examine each resource's availability and workload in real-time, as well as track resource utilisation by visualising resource usage on a calendar.
You can acquire hourly pricing on a certain resource item, manage your budget, and much more.
There is an activity stream that displays all recent actions, and teams may communicate in real-time.
The capabilities listed above just scratch the surface of the many options available with Paymo. We strongly advise you to check into this one if you want a lot of features and an easy-to-use UI.
Wrapping It Up
The list of best free project management software is extensive, with its capabilities catering to a wide range of needs that teams may have while managing a project.
While the basic plans of the majority of these top free project management software are free, you'll have to switch to premium plans if you want to utilise these software tools for bigger teams or access advanced features.
That being stated, you must first have a clear idea of what you want from the software. If you only need it for planning and scheduling, there's no need to invest in complex software like Paymo or OpenProject, as you may not need their sophisticated capabilities. You might alternatively choose something simpler, such as Teamweek.
You must decide based on the size of your team and the scope of the services you want. You can make a better choice by reading reviews for each program. Websites such as Capterra.com give excellent software product reviews!
Latest Blogs