The Indian government is still attempting to ban most cryptocurrencies through a long-awaited cryptocurrency bill that will be introduced this year during Parliament's so-called "Winter Session."
The Cryptocurrency and Regulation of Official Digital Currency Bill, 2021, aims to create a framework that would facilitate the creation of a central bank digital currency, according to a bulletin posted on the official website of the Indian parliament Lok Sabha (CBDC).
The Indian government has submitted a bill to ban most cryptocurrencies, dashing hopes for a more accommodative measure
After the bill was announced, cryptocurrency prices plummeted on Indian crypto exchanges. Bitcoin dropped more than 13% on WazirX, while shiba inu and dogecoin both dropped more than 15% in the hours following the news. However, these price movements were limited to Indian trading platforms, with bitcoin remaining in the green on non-Indian platforms.
While the bill appears to be essentially identical to the draught bill submitted in January, it is unclear whether the two are identical because the most recent draught is not yet publicly available. However, in recent months, there has been speculation that the government has softened its stance on cryptocurrency and may seek to have cryptocurrencies regulated as assets rather than a means of payment.
According to a video report by India Today, crypto trading is likely to continue under the proposed bill as long as users purchase from crypto exchanges that meet certain requirements. According to the report, the bill may focus more on limiting who is permitted to create or issue new cryptocurrencies in order to protect investors.
The Reserve Bank of India (RBI), the country's central bank, is known to be sceptical of cryptocurrency. The Supreme Court of India overturned a two-year ban on crypto trading imposed by the Reserve Bank of India in March 2020, and the central bank initially planned to appeal the decision. Last week, RBI Governor Shaktikanta Das stated that the central bank has "serious concerns about macroeconomic and financial stability" and that blockchain technology can thrive in the absence of cryptocurrencies.
India intends to pass legislation prohibiting 'all private cryptocurrencies,' with 'certain exceptions'
The Indian government announced Tuesday evening that the proposed law would allow "certain exceptions" to promote cryptocurrency's underlying technology and applications.
The bill, titled Cryptocurrency and Regulation of Official Digital Currency Bill 2021, will also establish a "facilitative framework" for the creation of the country's official digital currency, according to the legislative agenda.
It's worth noting that the bill's description is identical to the one listed by New Delhi for the previous parliamentary session earlier this year. The parliament's winter session begins on November 29.
For several years, Indian lawmakers have debated the risks of cryptocurrency trading and the feasibility of testing a central government-backed digital currency.
In recent quarters, an increasing number of Indians, many of whom have never invested in the stock market or any other asset class, have begun to trade cryptocurrencies, raising concerns among some that they may end up losing their money.
Local cryptocurrency exchanges have reported increased transaction volumes and user bases this year, as well as record capital raised from high-profile investors. This year, CoinDCX, backed by B Capital, and CoinSwitch Kuber, backed by a16z and Coinbase Ventures, both became unicorns.
Several Bollywood celebrities, including the legendary Amitabh Bachchan, Ayushmann Khurrana, and Ranveer Singh, who has appeared in several of the country's biggest blockbusters, have promoted cryptocurrency trading in television and newspaper advertisements.
Lawmakers have also expressed concerns about the potential misuse of crypto trading vehicles for money laundering and terrorism financing.
Last week, Shaktikanta Das, governor of the Reserve Bank of India, stated that the country needs to have much deeper discussions about cryptocurrencies.
Under Scrutiny
Since their introduction into the Indian market in 2013, cryptocurrencies have been scrutinised by Indian regulators.
Following the Modi government's demonetisation of nearly all banknotes in 2016, a surge in fraudulent crypto transactions prompted the country's central bank to prohibit crypto transactions in April 2018.
The ban was lifted by the Supreme Court two years later, and investments have increased since then.
In recent months, Indians have been bombarded with advertisements for CoinSwitchKuber, CoinDCX, and other home-grown crypto exchanges on television channels, online streaming services, and social media.
According to TAM Sports research, these platforms spent more than 500 million rupees ($6.7 million) on advertising spots during the recently concluded T20 cricket World Cup, with viewers exposed to an average of 51 cryptocurrency advertisements per match.
Analysts believe that regulation will be critical in addressing security risks, as crypto exchanges are increasingly being targeted by cybercriminals as virtual currency prices skyrocket.
The cryptocurrency law in India is set to be debated in December, but it appears to be moving at the same pace as it did ten months ago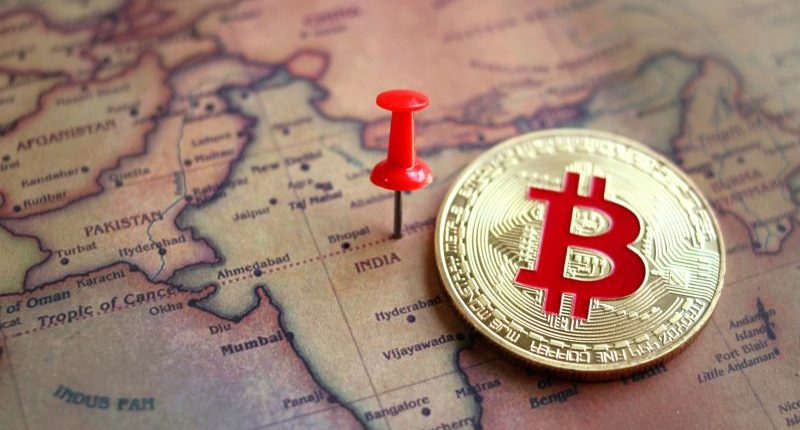 The Indian government intends to introduce its cryptocurrency bill in Parliament during the upcoming Winter Session. However, as we saw during the Budget Session in February — when the cryptocurrency bill was first placed on the Parliament's agenda — just because something is placed on the agenda does not guarantee that it will see the light of day.
Not only is the bill's title identical — The Cryptocurrency and Regulation of Official Digital Currency Bill 2021 — but whoever wrote the agenda didn't even change the description of what the government wants to discuss.
India knows it can't ignore cryptocurrencies anymore
Whether the Indian government supports cryptocurrencies or not, there is far too much going on in the space for it to continue to turn a blind eye.
Only a week ago, at an Australian Strategic Policy Institute forum, India's Prime Minister Narendra Modi issued a stern warning. "It's critical that all democratic nations collaborate on it and ensure that it doesn't end up in the wrong hands, which can spoil our youth," he said.
Uncertain future: Can NFTs survive the Indian Cryptocurrency Bill
While the government has not stated explicitly that it wishes to prohibit NFTs, uncertainty over the details of the upcoming cryptocurrency Bill has cast doubt on its legality. In the absence of these details, the draught of the 'Banning of Cryptocurrency and Regulation of Official Digital Currency Bill 2019' can be used to determine the steps that the government is likely to take in 2021.
Furthermore, the RBI and the government have stated that a framework for cryptocurrencies or digital currencies is being developed, but there is currently no general prohibition preventing an Indian resident from purchasing or selling NFTs. Furthermore, because there is no taxation framework for digital assets as a whole, reliance on regular principles of the Indian Contract Act for the sale/purchase of goods is permissible.
Furthermore, the structural situation is unclear from an Indian standpoint. According to the Securities Contract Regulation Act, NFTs function similarly to derivative contracts (contracts whose value is derived from underlying assets). Legally, one can only trade derivatives on authorised exchanges, such as those for stocks or commodities, but to trade an NFT, a decentralised exchange (DEX) is required, which would only serve as a matching platform for buyers and sellers. NFTs, like cryptocurrencies, are high-risk assets that retail investors should avoid.
It would be practically impossible for India to prohibit the use of cryptocurrencies – here's why
During next year's Budget Session of Parliament in February, the Indian government is expected to introduce a new bill to regulate cryptocurrencies in the country. The draft, which was made public earlier this year, prohibited private cryptocurrencies and allowed the Reserve Bank of India to issue a central bank digital currency (CBDC).
However, with the number of cryptocurrency investors in the country growing, as well as a burgeoning ecosystem of blockchain applications, outlawing cryptocurrencies entirely may not be the best course of action.
Blockchains need cryptocurrencies to function
Earlier this year, the Indian state of Maharashtra announced a partnership with blockchain startup LegitDoc to issue diploma certificates in order to combat the country's persistent problem of fake degrees.
The Central Board of Secondary Education (CBSE) has also introduced blockchain in order to eliminate paper and make results tamper-proof.
These are blockchain technology use cases on paper. Behind the scenes, however, is a public blockchain record that requires Ether — the cryptocurrency that powers the Ethereum platform — to pay network fees for validation.
This holds true for all blockchains. It's the SOL token for Solana. It's the ADA cryptocurrency for Cardano. And, as previously stated, Ether is the currency of Ethereum, which has one of the most developed ecosystems.
The issue of preserving the Indian constitution in the face of cryptocurrency
When the RBI issued a blanket ban on cryptocurrencies in 2018, India attempted to ban them once before. This was later reversed, with the Supreme Court ruling that the move was 'unconstitutional.'
"For every problem statement, there is a regulatory solution that isn't a ban," Reddy explained. This means that the Indian government would have to explain why a ban was the only way to address any issues that arose as a result of cryptocurrencies.
"Today, we have fundamental rights to do business and pursue various goals that an individual wants to pursue, and there can only be reasonable restrictions on that," Reddy added. If the Indian government issues a blanket ban, it must meet the test of a "reasonable restriction."
Related Blogs