Privacy Policy Page – The Ultimate Guide
If you are running a blog, it is important that you have a privacy policy that complies with the relevant privacy policy. The blog privacy policy protects your users' privacy interests and safeguards your blog against regulatory fines.
Even though blogs are not as data-driven as other companies, most blogs do gather user information for analytics or marketing purposes. If this applies to your blog, you most likely need a privacy policy. Read on to find out what your blog's policy page is, why you need one, and how to build one.
What Is The Privacy Policy Of A Blog?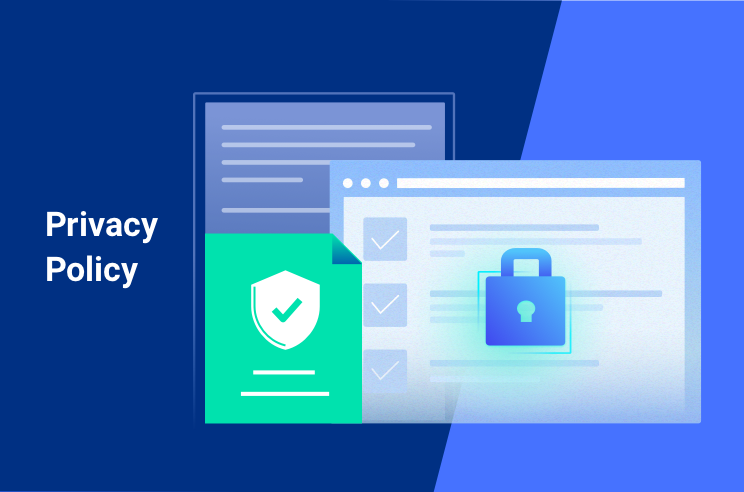 This page is a legal page on your blog that explains to visitors how the website receives and handles sensitive information. It is important to ensure that your page satisfies the standards of applicable state, federal or global privacy regulations that differ on where you and your readers reside.
Personal information is any information that can be directly or implicitly connected to an individual. Examples of personal data that blogs gather include:
Names
Email addresses
Account sign-up information
IP addresses
Transactional data such as billing information, payment details, etc.
Your page for your blog should define the potential ways in which your website gathers personal information. These include direct data collection approaches such as contact forms, email subscriptions, and social media communication or indirect methods such as analytical software, payment systems, and third-party cookies.
If advertisements or referral connections monetize your blog, your page may also reveal your arrangement with third-party companies and their data handling procedures. You will also need a web disclaimer, such as an associate disclosure, to let people know that you are not paid for company goods on your blog.
What Is The Need Of A Privacy Policy for Your Blog?
You need a privacy policy for your blog if you gather sensitive details that you might be subject to compliance with global privacy laws such as the California Online Privacy Protection Act (CalOPPA), the California Consumer Privacy Act (CCPA), or the General Data Protection Regulation (GDPR). You will need a policy page for Blogger sites because they still come under the framework of privacy regulations.
If you've developed your blog using WordPress, you need to have a WordPress page. Getting a Policy page is just one of GDPR's criteria. You need to incorporate other data security policies to ensure compliance with GDPR on your blog.
In response to legal provisions, third-party providers also include a policy page for bloggers using their services. For example, Google Analytics requires a policy page that discloses Google Analytics' use and its cookies on the site.
Not only are privacy policies also mandated by global data protection laws, but your users often expect your site to have one. The policy page reassures guests that you are vigilant in securing their data.
What Should You Include in the Blog Privacy Policy?
The criteria for the blog policy page differ slightly depending on which laws you are subject to comply with. Also, the policy page for blogs should answer the following:
If your blog includes users from the European Economic Area (EU Member States, Iceland, Norway, and Lichtenstein) or Switzerland, your policy page needs to contain GDPR requirements, including a cookie consent note and contact information for data processors. A GDPR policy page framework will help you build a privacy policy for your blog if you are subject to compliance with the European privacy policy.
The US already has important privacy laws, such as CalOPPA, the California Consumer Privacy Act (CCPA), and the Children's Online Privacy Rights Act (COPPA). Of these rules, CalOPPA is the most applicable for bloggers, as the legislation extends to any website that gathers sensitive information from California residents.
To conform with CalOPPA, your policy page requires addressing how you manage non-track (DNT) requests and how you can disclose changes and updates to your privacy policy to your readers. Disclosure laws around the world vary in their privacy policy criteria. It is necessary to check the privacy protection provisions of the rules that refer to your jurisdiction before drafting a privacy policy for your blog.
Where Should You Keep The Privacy Policy On Your Blog?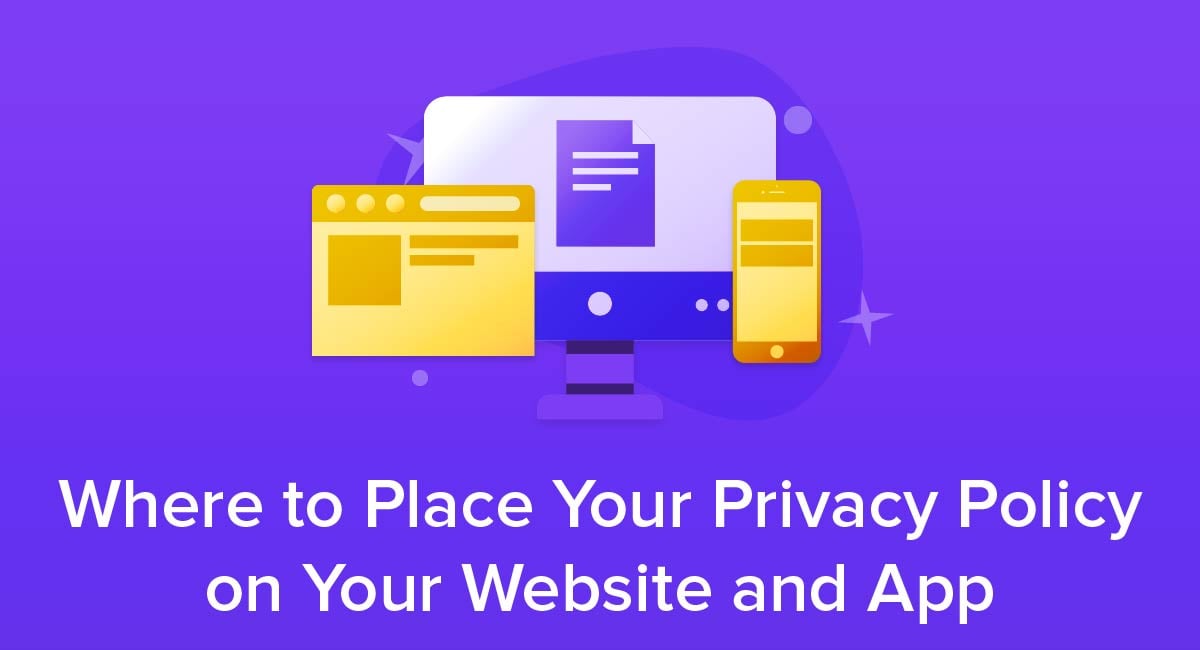 Once you have created a separate page for your policy pages on your blog, you can view it in prominent positions on your site. You can also connect to your privacy policy at sites that you request to gather sensitive details, such as newsletter sign-up forms, contact forms, and account sign-up pages.
For example, the food blog Ambitious Kitchen links to their policy page in the website footer and their email subscription sign-up. Your privacy policy needs to be visible so that people can quickly locate and re-enter your privacy policy.
Some Sample Privacy Policies for Your Blogs
Privacy policy for blogs can differ in content based on the privacy legislation in effect and the data collection activities. Check out these policy page templates for bloggers to get ideas for your own policy page web post's content and style.
The privacy policy of Cooking Jar displays all the aspects in which the website gathers personal information, including contact forms, user notes, subscriptions, and cookies. They define the categories of personal information gathered and what it is used for. Follow this example by using a plain, non-legal vocabulary to explain what, how, and why personal information is collected.
Umami Girl's policy page and Disclosure page explains how the Platform gathers information specifically through contact forms and implicitly through third-party providers. There is also a segment that details the use of cookies by the website and how users can set cookie preferences.
In the disclosure section, the blog notes that it is a member of the Amazon Associates Program and describes its partnership with third-party advertisers. If you use third-party providers or advertisers on the blog, link to their privacy policy, as seen in the example. You can also merge the Blog Disclosure and policy page on one side, much as this Blog does.
The policy page of Nomadic Matt has a section devoted to GDPR since it has users from the EU (even though the blog runs from the US). The Privacy Policy lists the user's right to submit a summary and remove personal information and contains the website owner's contact information.
The policy page of the blog also covers minors' privacy, the use of cookies, and third-party ads. If you have site users from the EU, you can have a segment on GDPR provisions even if you do not work within the EU, as seen in this example of the privacy policy.
How to Create a Privacy Policy for Blog?
Now that we've gone over what the policy page of the blog is, when you need one, and how to write one, let's look at the key points:
The policy page of the Blog explains how your site gathers and handles sensitive information.
Privacy regulations worldwide, such as COPPA and GDPR, require a privacy policy for blogs that gather sensitive information.
Third-party vendors and marketers also require a privacy policy for using their services.
Place your policy page in notable positions on your blog, such as the website footer and the sign-up tab. Build a privacy policy for your blog using our free privacy policy generator. Fill in details about your company and data collection policies to produce a personalized privacy policy for your blog in minutes.
Instead, use our free policy page template and change the policy to create a privacy policy for your blog from scratch. Having a privacy policy for your blog helps you conform to privacy regulations and reassures people that you take data security seriously. The earlier you apply a privacy policy to your blog, the better it will be for you and your followers.