You may remember our prior post on how to create an NFT. Now that you know how to make one, the next obvious step is to learn how to sell NFT.
After all, one of the main reasons why NFTs have received so much attention in recent months has been the bizarre tales about people selling them. It's your chance to join in on the fun and sell NFT.
Don't worry if you've been puzzled or overwhelmed by the procedure. That's all we'll talk about today.
Step By Step Process To Sell NFT
1. Choose a platform
The first step in selling an NFT is to choose a platform. Various choices include online markets like OpenSea and direct-to-consumer (D2C) platforms like Shopify. The choice is generally determined by the sort of NFT you're selling and the expenses associated with trading the cryptographic asset.
Let's look at different platforms and what they have to offer NFT sellers:
NFT Marketplaces
1. OpenSea
OpenSea is the world's biggest digital marketplace for buying and selling NFTs, crypto art, gaming goods, and unique digital collectibles. It accepts two widely used NFT standards: ERC-721 and ERC-1155 coins. When advertising their NFT on the OpenSea marketplace, sellers may pick between Ethereum and polygon.
OpenSea's trading costs are 2.5 per cent, which means you'll earn somewhat less than what you sell NFT for. For example, if you sell NFT for $100, you will get $97.50, but OpenSea would retain $2.50.
2. Rarible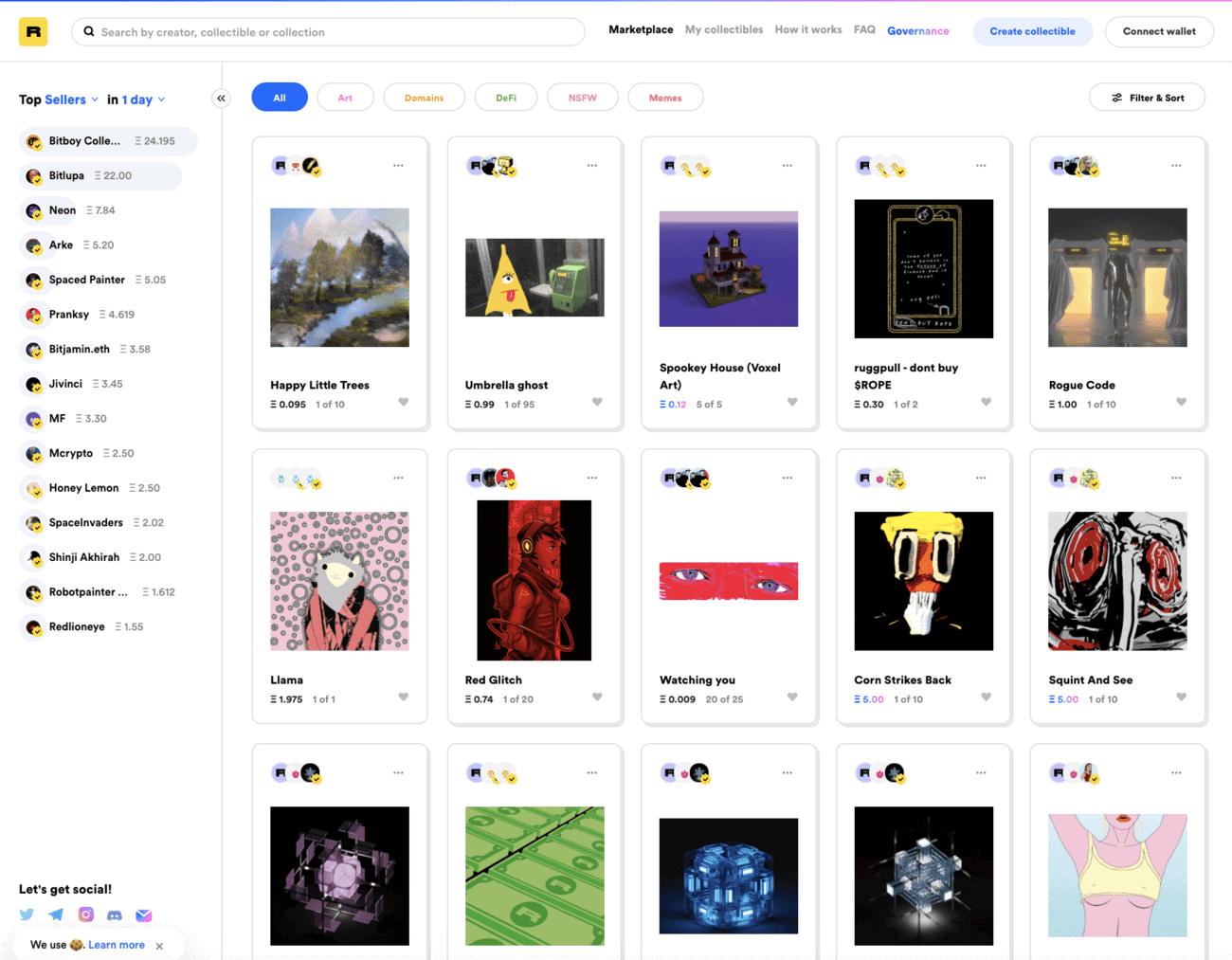 Rarible is another digital marketplace where NFT owners may sell NFT and their digital assets. The platform takes a wide range of tokens from many categories, including music, arts, films, and domain domains. To sell NFTs and accept payments on Rarible, you'll need a wallet that supports one of the three blockchains linked to the marketplace: Ethereum, Flow, or Tezos.
Raible, like OpenSea, charges 2.5 per cent on both the buyer and seller sides of every deal completed on the marketplace.
3. Binance NFT MarketPlace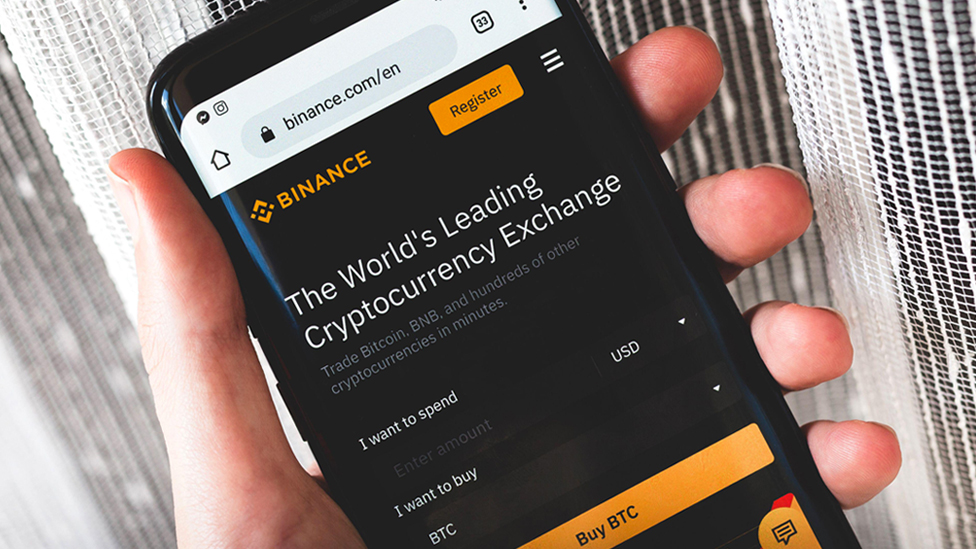 Binance, one of the biggest cryptocurrency exchanges globally, has its own NFT marketplace. Binance's NFT platform allows you to sell NFT (non-fungible tokens) from various sectors, including art, sports, collectables, entertainment, and gaming. Ethereum and Binance Smart Chain are the two blockchains supported (BSC).
Binance charges all NFT makers and sellers a fixed 1 per cent trading cost, which is the lowest in the industry. Furthermore, sellers must pay a 1% royalty charge if the NFT they hold was generated by someone else.
4. Selling NFTs on Shopify
Shopify, a popular eCommerce platform, will begin to accept NFT retailers in July 2021. The architecture of Shopify enables producers and resellers to provide a D2C experience via their own branded shop. Rather than utilising a marketplace, each NFT merchant may directly sell NFT and their digital assets to the client.
This has further advantages. NFT vendors, for example, may take debit cards, credit cards, and mobile payments through their shop. Shopify Payments is its own payment gateway; merchants do not pay a transaction charge on payments received via this gateway. Alternate payment methods, such as cryptocurrency, may be added to your Shopify NFT shop.
For displaying and selling NFTs, Shopify supports prominent blockchains like Ethereum, Flow, Near, and Polygon.
2. Make a crypto wallet
You must have a cryptocurrency wallet to post your NFT for sale. MetaMask, Trust Wallet, and Coinbase Wallet are the most popular wallets that enable NFT sales. Here's a basic rundown of each:
MetaMask
MetaMask connects to the Ethereum blockchain, so you may purchase, sell, or trade your NFTs.
Trust Wallet
Trust Wallet is a wonderful choice if you're searching for a mobile wallet. It lets you purchase and sell NFTs and store your tokens in a safe wallet.
Coinbase Wallet
Instead of utilising public blockchain addresses, Coinbase Wallet allows users to send and receive NFTs via usernames. This contributes to creating an experience comparable to the digital wallets that users are currently familiar with and use (e.g., PayPal).
3. Price your NFT
There's an old adage that NFTs are only worth what people are willing to pay for them, but the reality is that certain circumstances impact their cost and how customers value them. These are some examples:
30-day average price: This is the price trend of an NFT in any category over time. Ideally, your goal price should be close to the 30-day average value of comparable tokens.
Rarity: Some non-fungible tokens have distinguishing characteristics that will push up their values. For example, fewer than 1% of the apes in the popular Bored Ape Yacht Club NFT collection have the "laser eyes" attribute. Price your NFT over the historical average if it has an extremely unusual characteristic. (People will continue to purchase.)
Utility: Is it possible to exchange your NFT for a virtual object in a certain metaverse or game? Do customers become members of an exclusive club that gets additional benefits such as discounts on future purchases? The usefulness of the underlying asset determines whether or not you can demand a greater price for your NFT.
Creator rapport: Individuals who have established a reputation and following in the NFT market may be able to charge a greater price for their assets. However, if you're a new seller with no sales history, it's advisable to start lower and work your way up.
4. Create a listing
After you've decided on pricing for your NFT, you'll need to make a listing.
Log in to your NFT platform and select Create in the upper right corner if you're using a marketplace. Then, depending on the supply of your item, choose either a single or many collectables. You'll next need to give your NFT a title and a description.
Create an engaging and relevant title for your digital asset while avoiding hard sells. Discuss the aim of your token and any underlying themes in the description. You could also explain the rarity tier of your NFT and whether purchasers will get many benefits in addition to ownership of the asset (a suggestion is generally enough to pique prospective customers' interest).
Next, decide what kind of listing you want to make. Listings on markets such as OpenSea have two options:
On Sale
Choose this option if you wish to sell NFT for a set price. Simply input the price of your NFT and the amount of time you want the item to remain available to establish a sale listing.
Auction
You establish a minimum price (also known as the reserve price) for your NFT in this sort of listing. Then an auction is held, with the highest bidder winning the acquisition of your digital asset.
5. Accept an offer
Keep a watch out for bids from prospective purchasers once you've listed your NFT. While most platforms will alert you when someone bids on your post, it's good to check in frequently to guarantee you don't miss any bids.
If you set a fixed price and someone agrees to purchase your NFT, it is termed a public sale. In this situation, you'll get a notification that your digital asset was sold, and your account has been credited with fiat or cryptocurrency.
However, if it's an auction, you'll get updates about the various bids put on your NFT. Buyers may also make you private bids in which they suggest a specific price for purchasing your non-fungible token. Caution is advised since offers may sometimes be lower than your minimum price (such offers are often submitted by bots or enemies seeking to benefit from the owner's ignorance).
Wrapping It Up
At first, appearance, selling an NFT may seem to be quite difficult. While there are many factors to consider, the procedure isn't that difficult if you do your study and do due diligence.
Just research your alternatives for platforms, auction settings, and payment-related concerns such as fees and gateways.
Once you've covered all of the basics, you'll be well on your way to selling some fantastic NFTs.
Latest Blogs