Excited about the upcoming year? Looking for amazing technology trends of 2022?
Life is returning to normal as Covid-19 vaccinations become more widespread throughout the world. However, this is not the world we knew before the epidemic. Because of the long-term character of this global crisis, customer requirements and everyday routines have altered. This, in turn, will alter my expectations for the globe in 2022 and beyond. Let's take a look at the top 10 technology trends of 2022 that we're likely to see in the future year.
Technology Trends Of 2022 #1: Metaverse Will Be The Highlight
The metaverse is a virtual world that combines social networking, online gaming, augmented reality, virtual reality, and cryptocurrency to enable virtual user engagement. The term "metaverse" may apply to everything on the internet, including all of AR's products. The metaverse is described as a virtual place of the future, allowing access to many forms of leisure and projects, including the ability to work.
We anticipate that the metaverse will be immersive, pervasive, and free to use. It will be technologically centred and may entail large-scale entertainment, social interaction, job productivity, and behaviour modification. It will provide a whole ecosystem for developers, apps, advertisements, and other digital advances. Convenience, consumption, and frictionless access to services will be facilitated by the metaverse.
I predict the metaverse ecosystem will have a direct influence on the future of several technological areas as it expands in 2022. Gaming, wearables, VR and AR, collaborative productivity (Canva, Slack), consumer tech products (including AR glasses or voice assistants), social media, educational technology, health technology, communications technologies (Zoom), virtual money, convenience mobilisation, and on-demand consumption are examples of these (Amazon, Meituan, Alibaba, JD.com, Shopify).
Technology Trends Of 2022 #2: Evolution of Life Science Technology
Pharmaceuticals, biotechnology, environmental sciences, biomedicine, nutraceuticals, neurology, cell biology, and biophysics are all part of the life science business. 2021 has sparked significant progress in life science technologies, thanks in part to increasing funding in mRNA vaccine technology and high-performance Covid-19 testing.
mRNA-based vaccines created by Pfizer-BioNTech and Moderna are examples of this invention. Merck's recent Covid medication innovations have also accelerated the life science industry's progress.
Looking ahead, I anticipate considerable activity in various life science areas, including advanced research, robotics technology, artificial intelligence (A.I.) tools, cloud technology, drug testing speed enhancement, genetic information integration, and gene technology utilisation. I also anticipate the rise of tailored medicine as a result of advances in genomics technology. For example, the business 23andMe enables consumers to access, understand, and benefit from the human genome.
Technology Trends Of 2022 #3: Renewable Energy Sector Will Boom
Climate change and catastrophic news headlines are driving a fast rise in the use of renewable energy. During the epidemic, this was the only energy sector that expanded. According to the International Energy Agency (IEA), green energy was created and utilised 40 per cent more in 2020, with the agency expecting a continuing increase in 2022.
The decreasing cost of producing sustainable energy also contributes to the likelihood of widespread adoption. While newer energy technologies such as nuclear fusion, biofuel, and liquid hydrogen may take longer to mature, we anticipate significant progress in 2022.
I also anticipate a significant increase in the production and use of solar and wind technology. Storage (battery) technologies are becoming more important, as there will be a greater demand to store renewable energy.
Technology Trends Of 2022 #4: NFT Will Touch Sky Heights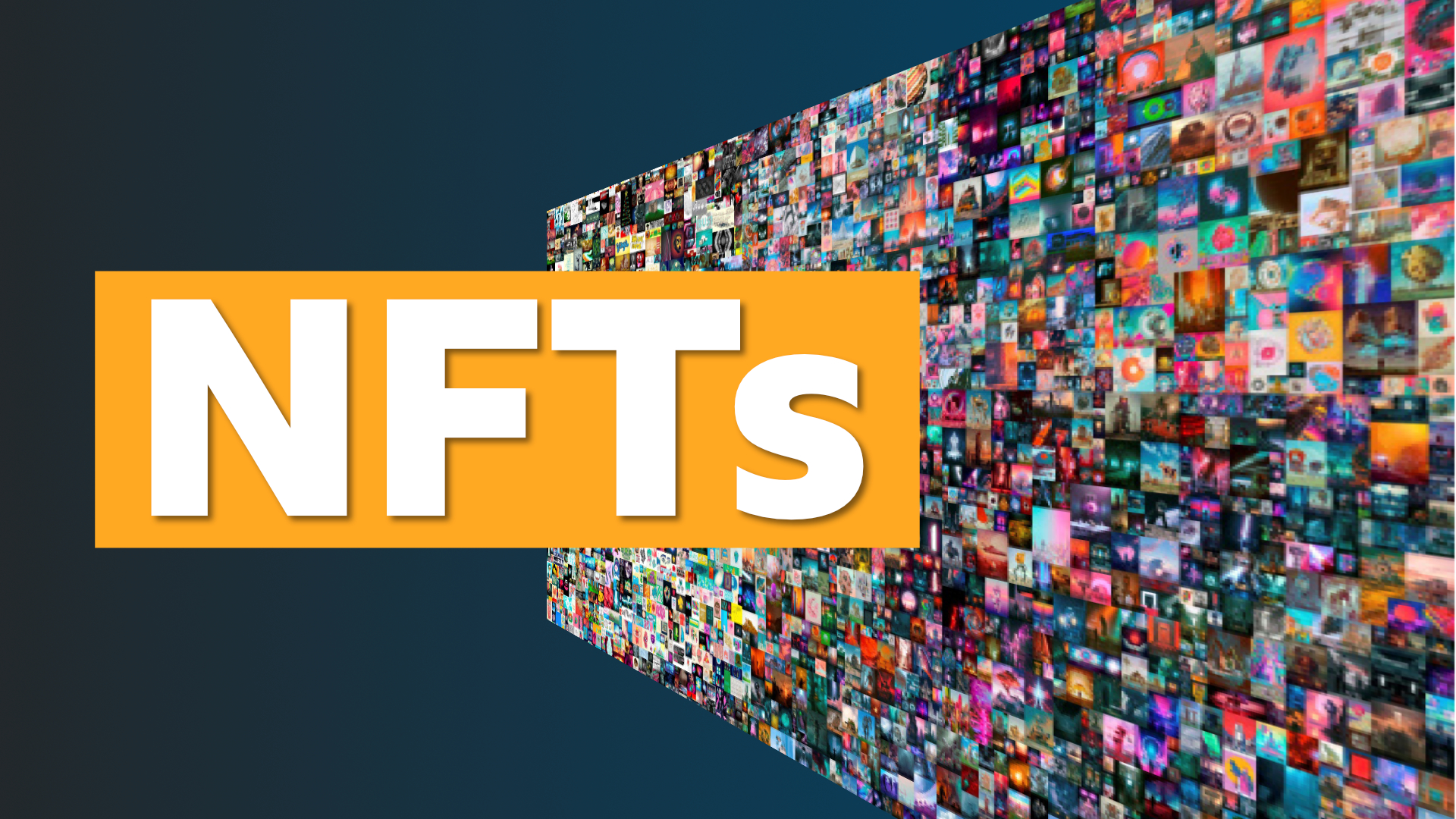 A non-fungible token (NFT) is a digital item made up of computer code and data that represents ownership of something. The property might be virtual real estate in the virtual world or unique equipment in a video game. It might also be something tangible, such as real estate, an artwork, or a concert ticket.
An NFT can also be a hybrid, such as the right to choose who can rent a room in a shared living space. Baseball cards, Ronaldo's first ball, a vintage automobile, or a plot of property in Central London are all one-of-a-kind items that may be transferred to the NFT.
In 2022, we may expect to see NFTs in movies, TV series, novels, and other media. NFTs are an element of the digital economy and are growing more popular because they allow consumers to own something that symbolises a piece of something larger than themselves, such as art or a character. The digital economy includes a wide range of online marketplaces, such as game economies, virtual real estate, and even social networking platforms such as Facebook.
Our society has evolved dramatically in the last decade, owing mostly to the 2008-2009 economic crisis and the pandemic. These tendencies are combining to produce a world in which NFTs will outperform traditional collectables, making 2022 a fantastic year.
Technology Trends Of 2022 #5: Advancement Of 5G-6G and Satellite-Based Internet
As remote working grows increasingly widespread, internet stability is more important than ever. The internet of things (IoT) makes the internet a more important aspect of our lives, and advancements at all network levels will continue to fuel research and advance the internet economy.
According to Cisco's Visual Networking Index estimate update for 2018, there will be 1.4 billion additional internet users by 2022, up from 3.4 billion in 2017. This translates to over 60% of the world population, assuming an eight-billion-person population by 2022. By then, internet users would have used 4.8 zettabytes of data each year, which is 11 times the amount of IP traffic created in 2012 (437 exabytes).
While 5G may be in its infancy, we'll see an increasing focus on 6G in 2022. In 2018, China began 6G research. The nation had deployed a satellite to test terahertz signal transmission by late 2020. Huawei and ZTE were present. In 2018, the Federal Communications Commission (FCC) opened a higher frequency spectrum for experimental usage, kicking off 6G research in the United States. In 2020, the Next G Alliance was formed, with Apple, AT&T, and Google as founding members. Korea, Japan, and other European nations have begun to seriously consider 6G, and additional announcements are expected in 2022.
Technology Trends Of 2022 #6: Internet Security Domain Will Expand
As the world becomes more digital, we are seeing an increase in the number of personal and corporate cyberattacks worldwide. Several firms have recently been the victim of massive cyberattacks, and businesses have grown more vulnerable to devastating assaults, in part due to more remote labour as a result of the epidemic.
I anticipate that cyberattacks will occur across industries in 2022 and that the industry will employ a range of countermeasures. Defending against cyberattacks will entail training individuals on how to recognise and prevent network attacks, hence protecting their company's reputation.
Using A.I., comprehensive cybersecurity policies will be easier, less costly, and more effective than ever before. The use of artificial intelligence (AI) can enable cybersecurity to detect dangers and learn the habits of hackers, so averting future assaults. It can also assist to reduce the amount of time it takes cybersecurity professionals to complete their everyday work.
Technology Trends Of 2022 #7: Rise In Blockchain Technology
Blockchain, a novel type of distributed ledger, enables businesses to trace transactions and conduct business with untrustworthy people – even without the support of financial institutions. This new feature reduces business conflicts dramatically while also providing additional benefits such as append-only data structure, transparency, security, immutability, and decentralisation.
Blockchain technology has seen widespread acceptance and continues to disrupt a wide range of sectors, including gaming, government, and finance. Companies will spend over $6.6 billion on blockchain solutions in 2021, up 50% from the previous year, according to International Data Corporation.
This figure is predicted to exceed $15 billion by 2024. Blockchain will become increasingly essential in technology trends of 2022 as NFTs and the metaverse gain traction.
Businesses are urged to begin researching blockchain technology since it is likely to provide considerable economic potential; according to Statista, worldwide blockchain technology is estimated to exceed $23.3 billion by 2023. Walmart's supply chain database application is a prominent existent blockchain implementation, allowing the tracking of specific items straight to their source, thus increasing food supply standards.
Amazon is launching blockchain projects in 2022, allowing Amazon Web Services customers to benefit from distributed ledger solutions.
Technology Trends Of 2022 #8: High-Performance Computing Will Evolve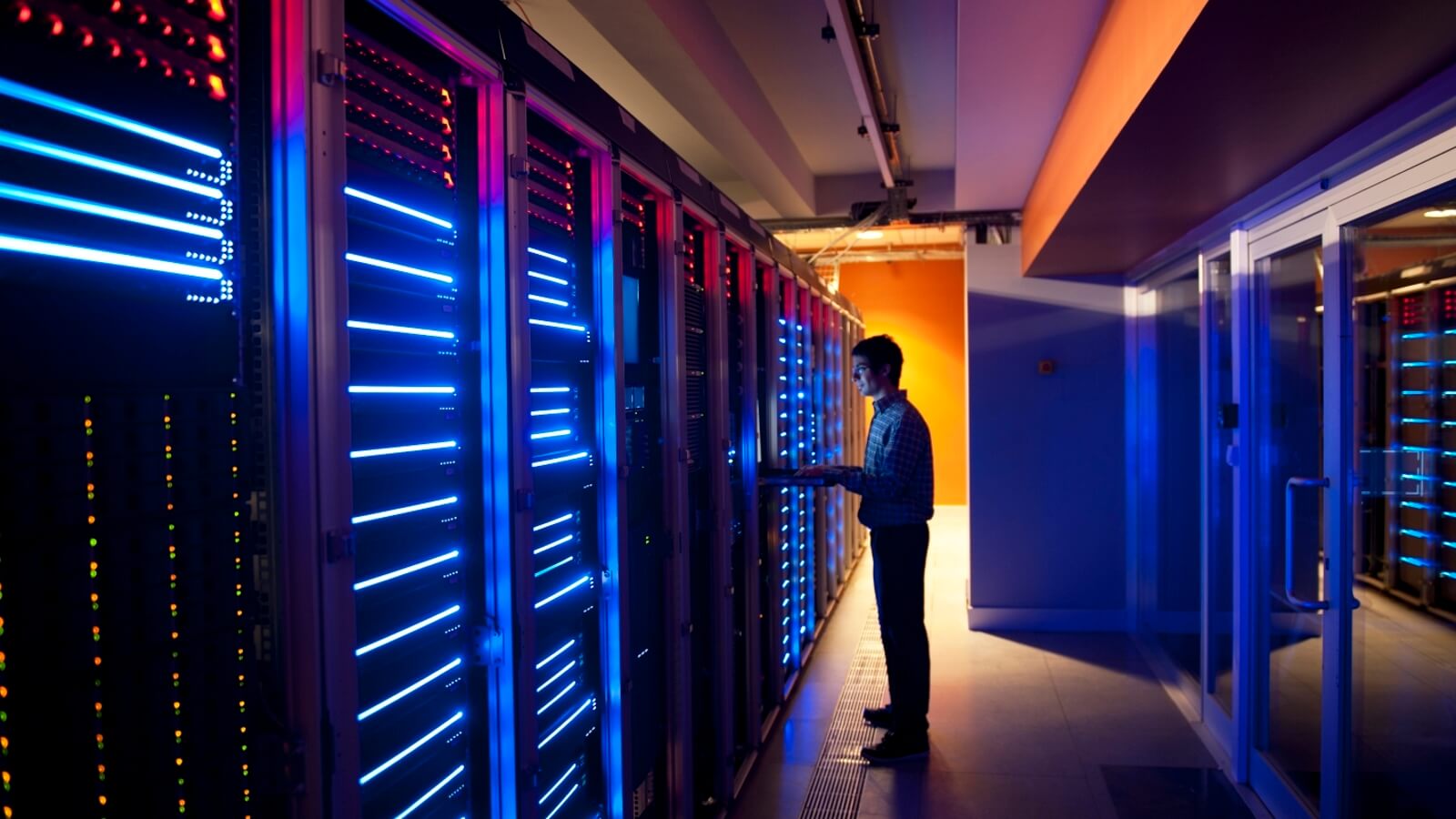 Given the recent expansion of big data-based research and analysis, as well as cloud-based computing, I anticipate a boom in high-performance computing utilisation in 2022. High-performance computing will become increasingly crucial in fields ranging from drug development to cancer research to space exploration, and quantum computing technology must keep up with corporate demand.
Players such as Google, IBM, Microsoft, Amazon, and Alibaba have already made significant progress in the quantum computing sector. Startups like Rigetti Computing, D-Wave Systems, ColdQuanta, 1QBit, Zapata Computing, and QC Ware have outperformed the industry in terms of technology and growth.
I anticipate strong advancement in quantum computing technology trends of 2022, owing to the increased need for more powerful machines, which will boost development in this field. In the coming year, we may expect to hear about new advancements in huge qubits. Commercial quantum computing will be available shortly, and additional advancements will come at a rapid pace.
Technology Trends Of 2022: The Final Verdict
As the globe recovers from the Covid-19 epidemic, there is no doubt that these and other technologies will advance rapidly by 2022 along with some major technology trends of 2022. I see this as a golden opportunity for clever entrepreneurs, organisations, and investors to leverage on developing technology and business trends to become more successful than ever before.
Let us hope that the resultant innovation improves the world for individuals and corporations alike. So, these were some of the predicted technology trends of 2022. Wish you a happy new year once again!
Latest Blogs